The obverse of the coin
in the upper part of the disc - the coat of arms of the USSR of the sample of 1956: the hammer and sickle on a globe, beneath the rising sun, at the top a five-pointed star; the sides of the ears of corn, tied with fifteen turns of the tape, the lower stage is much wider, symbolizes the RSFSR (the rest of the coils - the other republics). Under the coat of arms, nominal value: a large stylized number "1" under which the horizontal is the word "РУБЛЬ" At the sides the inscription "СССР" divided into two parts.
On the coin reverse
at the top, in the background waving the banner is placed a relief image of a portrait of Lenin in palanthas (rotated left), under it - the cruiser "Aurora" on the left - the monument to the conquerors of space (located in Moscow near VDNKH) and the stylized image of an atom with four intersecting orbits of different size (for each orbit of one electron in the center of the kernel). In the lower part of the disc - dates in one line: "1917" and "1977", separated by hammer and sickle; in the background a Laurel branch (symbol of victory).
The obverse and reverse of the coin features the speaker on the circumference of the piping.
Artist: V. P. Zaitsev.
The Sculptor: A. V. Kozlov.
Circulation coin in this collectable design - 13250 pieces, including
a typical performance
- 5 million There are also coins in proof quality, they were probably released to the Olympics in 1980, the circulation is unknown.
Coins without electrons on an atom (there are standard and replica 1988) are extremely rare and have great numismatic value. They are called "Zionist rubles," as the appearance of the electron resembles the symbol of Zionism. This is a trial version that did not appear in mass production.
The images on the coin are symbols of socialism and scientific development of the country. The cruiser "Aurora" is known thanks to the shot, marked the beginning of the storming of the Winter Palace in February 1917. Atom - a symbol of the development of science, nuclear energy and nuclear-based weapons of the USSR. Monument to the conquerors of space symbolizes the beginning of the space age (the launch of the first Sputnik and Gagarin's flight). Laurel since Ancient Greece was victory. Above all this is the Soviet flag and a portrait of Lenin, founder of Soviet power.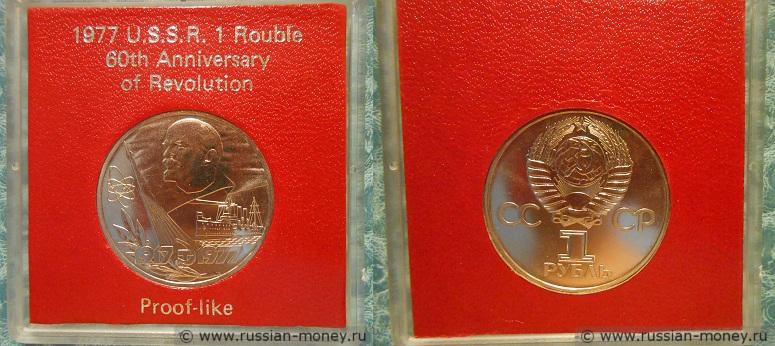 Canadian Ouija Board
r />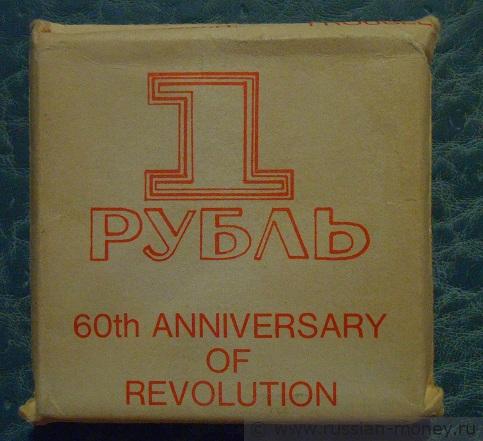 An envelope in which was Packed the Ouija Board
r />
Note: the Ouija Board is specified as the execution of "Proof-like", as in Canada, meant any coins not intended for circulation. The coin is packaged in a plastic planchette, which was placed in a paper envelope.